Shell-mold Casting Process
The two commonly used casting processes in the foundry system are as follows:
Shell-mold casting process is also known as shell molding process, is an expendable mold casting process that uses a resin covered sand to form the mold.
In shell-mold casting process the mold is made like a shell i.e., the thin or hollow mold is used so that weight of mold is less and handling of mold becomes easier.
To manufacture the thin mold, the phenolic resin with small addition of silica sand are used as mold material.
For making shell-mold casting requires the use of a metal pattern, oven, sand-resin mixture, dump box and molten metal.
Shell-mold casting allows the use of both ferrous and non-ferrous metals, most commonly used molten metals are cast iron, carbon steel, alloy steel, stainless steel, aluminum alloys and copper alloys.
The shell-mold casting process consists of the following steps:
Pattern Creation – A two-piece metal pattern is created in the shape of the desired pattern required.
Mold creation – First, each pattern half is heated to 175-370°C and coated with a lubricant to facilitate easy separation from the pattern formed. Next, the heated pattern is clamped to a dump box. The dump box is inverted, allowing this sand-resin mixture to coat the pattern. The heated pattern partially cures the mixture, which now forms a shell around the pattern. Each pattern half and surrounding shell is cured to completion in an oven and then the shell is ejected from the pattern.
Mold assembly – The two shell halves are joined together and securely clamped to form the complete shell mold. If any cores are required, they are inserted prior to closing the mold. The shell mold is then placed into a flask and supported by a backing material.
Pouring – The mold is securely clamped together while the molten metal is poured from a ladle into the gating system and fills the mold cavity.
Cooling – After the mold has been filled, the molten metal is allowed to cool and solidify into the shape of the desired casting.
Casting removal – After the molten metal is cooled, the mold is broken and the casting is removed. Trimming and cleaning processes are performed to remove any excess metal from the feed system and to separate small sand particles from the mold.
---
Features of Shell Molding Process:
In shell molding process thickness and weight of mold is less.
Production rate of shell mold is very high.
Because of low porosity of mold, through riser must be used.
It is useful for only circular and symmetrical jobs.
The size of casting can be formed is limited to 30kg only.
Highly complicated shapes cannot be formed using shell mold casting method.
This process produces more dimensional accurate casting compared to other sand casting process.
Lower draft angles can be used.
Shell-mold casting method is used for making cylinders and cylinder heads for IC engines, automobile transmission parts, cast tooth bevel gears, gear blanks, refrigerator valve plates, small crank shafts, track rollers for crawlers tractors, transmission planet carrier etc.
---
Unit – 1 - Hariom Metal Cast
Send casting foundry established in 2015 with capacity 350 tone / year
Mainly caters to industrial valve, pump, defense & automotive sector
Weight range: 0.50 to 100 kg/piece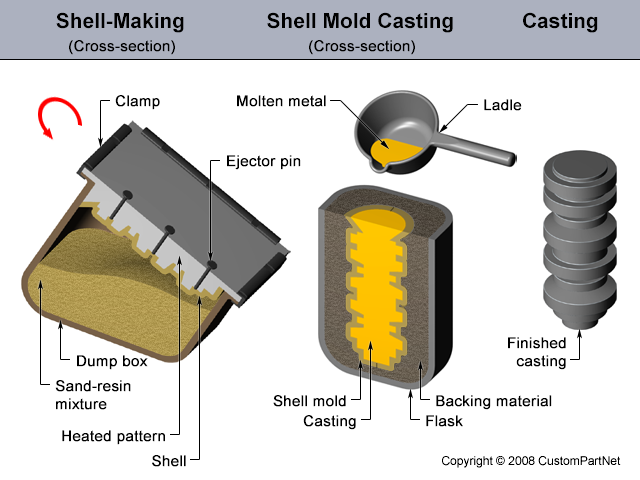 Clients
With the help of our quality policy the company has few of the reputed client's to our credit with areas under.
Industrial valve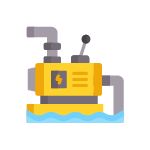 Process pump
Defense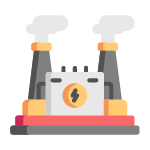 Power plant equipment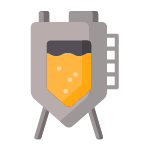 Boilers & turbine parts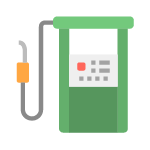 Pumping station parts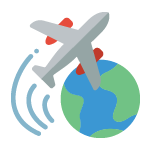 Aero space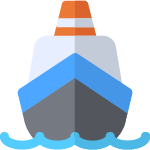 Marine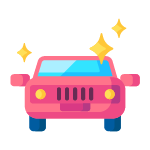 Automobiles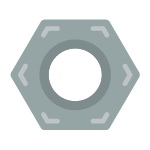 Hardware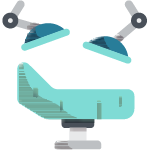 Medical implants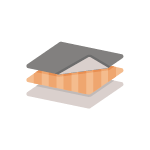 Textile industries
Testimonials
Sed tamen tempor magna labore dolore dolor sint tempor duis magna elit veniam aliqua esse amet veniam enim export quid quid veniam aliqua eram noster malis nulla duis fugiat culpa esse aute nulla ipsum velit export irure minim illum fore

Proin iaculis purus consequat sem cure digni ssim donec porttitora entum suscipit rhoncus. Accusantium quam, ultricies eget id, aliquam eget nibh et. Maecen aliquam, risus at semper.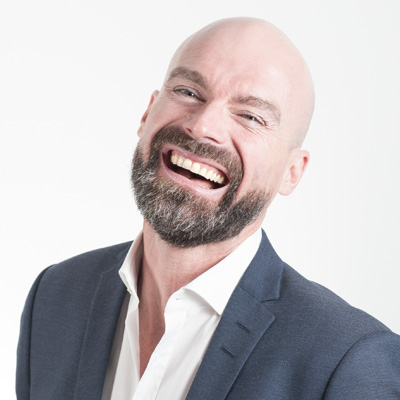 Saul Goodman
Ceo & Founder

Export tempor illum tamen malis malis eram quae irure esse labore quem cillum quid cillum eram malis quorum velit fore eram velit sunt aliqua noster fugiat irure amet legam anim culpa.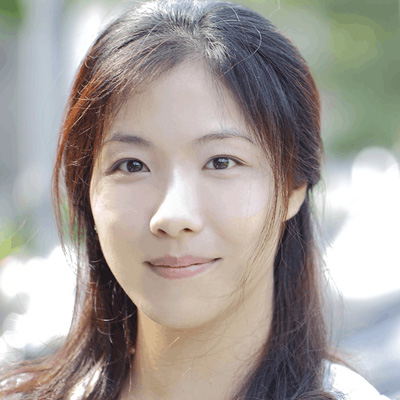 Sara Wilsson
Designer

Enim nisi quem export duis labore cillum quae magna enim sint quorum nulla quem veniam duis minim tempor labore quem eram duis noster aute amet eram fore quis sint minim.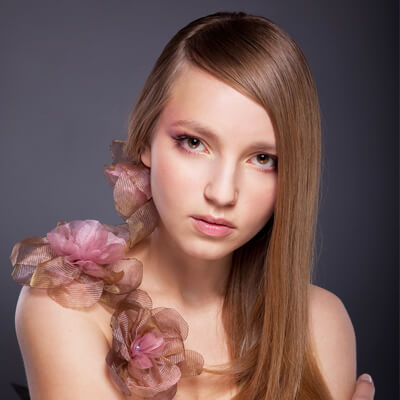 Jena Karlis
Store Owner

Fugiat enim eram quae cillum dolore dolor amet nulla culpa multos export minim fugiat minim velit minim dolor enim duis veniam ipsum anim magna sunt elit fore quem dolore labore illum veniam.

Matt Brandon
Freelancer

Quis quorum aliqua sint quem legam fore sunt eram irure aliqua veniam tempor noster veniam enim culpa labore duis sunt culpa nulla illum cillum fugiat legam esse veniam culpa fore nisi cillum quid.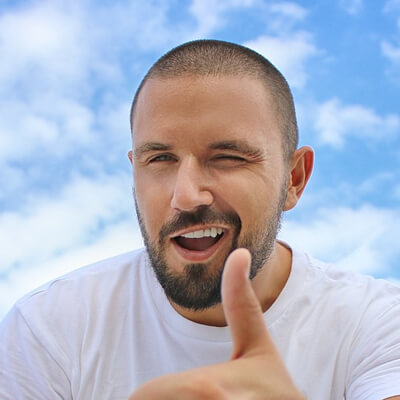 John Larson
Entrepreneur
Download Brochure
Duis aute irure dolor in reprehenderit in voluptate velit esse cillum dolore eu fugiat nulla pariatur. Excepteur sint occaecat cupidatat non proident, sunt in culpa qui officia deserunt mollit anim id est laborum.
HMC
Plot No. 412 & 435, Road No. 12, Gopal Charan Industrial Hub, Nr. Ahmedabad – Indore Highway , Bakrol – Bujrang, Tal. Daskori, Dist. Ahmedabad – 382430 (GUJRAT) India.
Hariom Metal Cast
L–146, G.I.D.C. Estate, Nr. Water tank, Odhav, Ahmedabad–382415